Filaretų namai – a project successfully brought into life
2019-12-31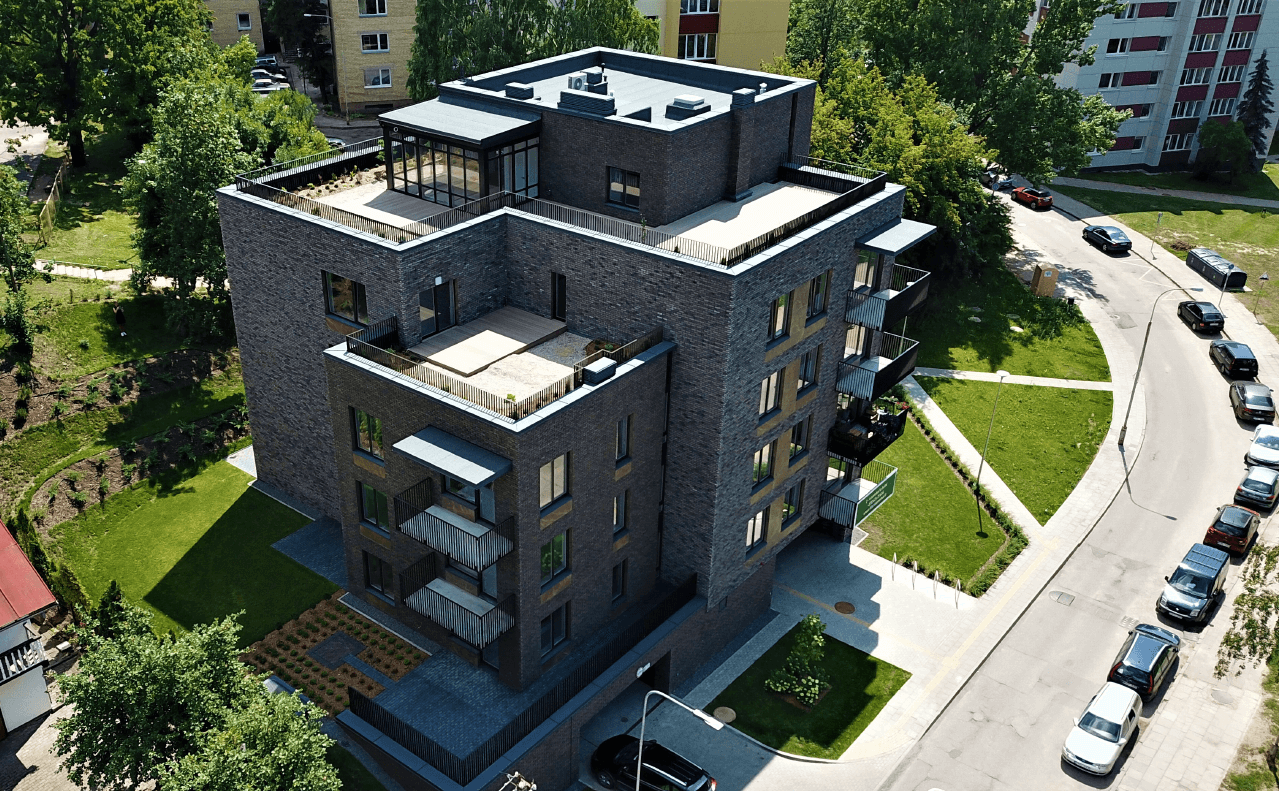 The real estate developer Ober-Haus sold the last apartment in the Filaretų namai block thus successfully completing the project it has been developing since November 2017 at Peteliškių St. in the capital. There were 16 apartments in the new five-storey building. The multi-apartment building was delivered to the State commission in Q2 2019.
The new multi-apartment building in the neighbourhood of Užupis and close to the Pavilnys regional park offered buyers particularly spacious and high quality 2–4 room apartments of 56–100 m² in area with balconies, or terraces as large as 70 m², nicely laid out surroundings, landscaped yard and terraces, underground car park.
'This exclusive location dictated the architectual and the quality solutions, thus when developing the project particular attention was paid to the quality of construction materials and works, focusing on architectual harmony and the naturalness of the materials', – says Evaldas Balčikonis, Ober-Haus real estate project manager. Ober-Haus provided consultations on pricing and the project concept, and also contributed to developing and realising the marketing concept, and the management of the sales process.