Ober-Haus Recognised: Received Prestigious Euromoney Awards
2022-09-26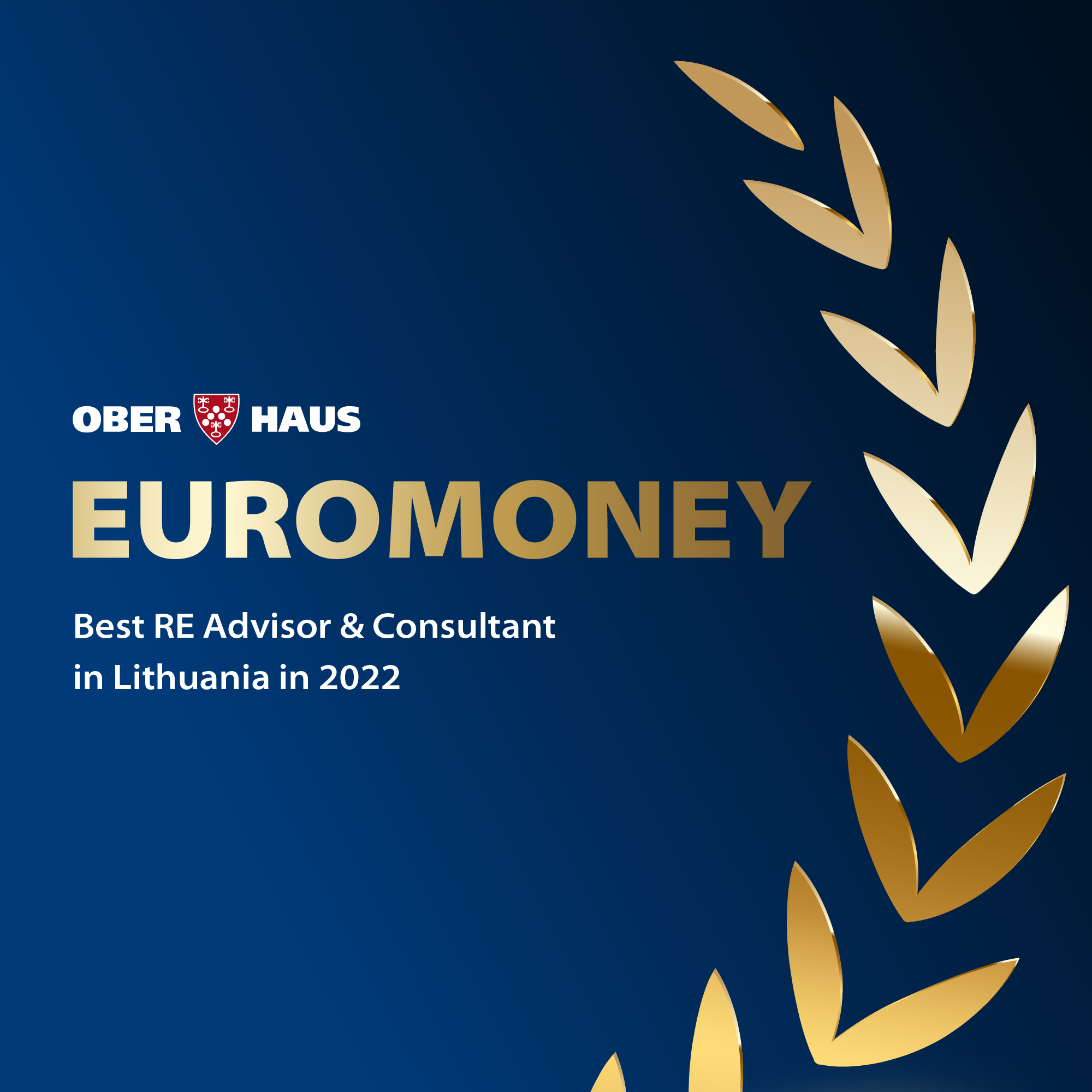 The leading international business and finance publication  Euromoney announced Ober-Haus as the best real estate company of 2022 in Lithuania. In the annual Euromoney awards, Ober-Haus took first place in all categories – the best company in Lithuania in terms of Agency-Letting/sales, Property Valuation and Research as well as the best Overall RE company in Lithuania.
"I am delighted that we have managed to retain the top service quality evaluation for many years. We see again that work which relies on a high level of professional expertise, experience and honesty is a firm basis for stable and competitive business. As before, we will continue to focus on the quality of our services, responding to our clients' needs and building our leadership team," – Audrius Šapoka, General Manager of Ober-Haus, says.
Last year, the turnover of Ober-Haus in Lithuania increased by more than one-third – to € 5.63 million (excl. VAT). The company provided almost 14,000 real estate services:  it has carried out more than 1,300 brokerage transactions and a record number of valuations throughout the firm's lifetime – more than 12,400 asset and business valuation reports, valuation expertise and advice to clients.
The 18th Euromoney Awards evaluated real estate companies by surveying Lithuanian real estate market participants (real estate experts, developers, representatives of construction companies and financial institutions, investors, etc.) and assessing the company's services, assets under management, company growth and other indicators. Ober-Haus has been awarded the highest Euromoney ratings in various categories for the eighth consecutive year and has been voted the best real estate company in Lithuania for the fifth time.
Ober-Haus has operated in Lithuania since 1998 and has been one of the major real estate service providers in Lithuania and the Baltics and is part of the Kiinteistömaailma group the largest Finnish brokerage and real estate consultancy services company. The company provides brokerage services for buying, selling and renting commercial and residential property, real estate and movable property and business valuation, consulting and market research. Ober-Haus has 20 offices in the largest cities in Lithuania, Latvia and Estonia, and employs more than 240 people.