The last apartment in the Centro Duetas project sold
2020-03-03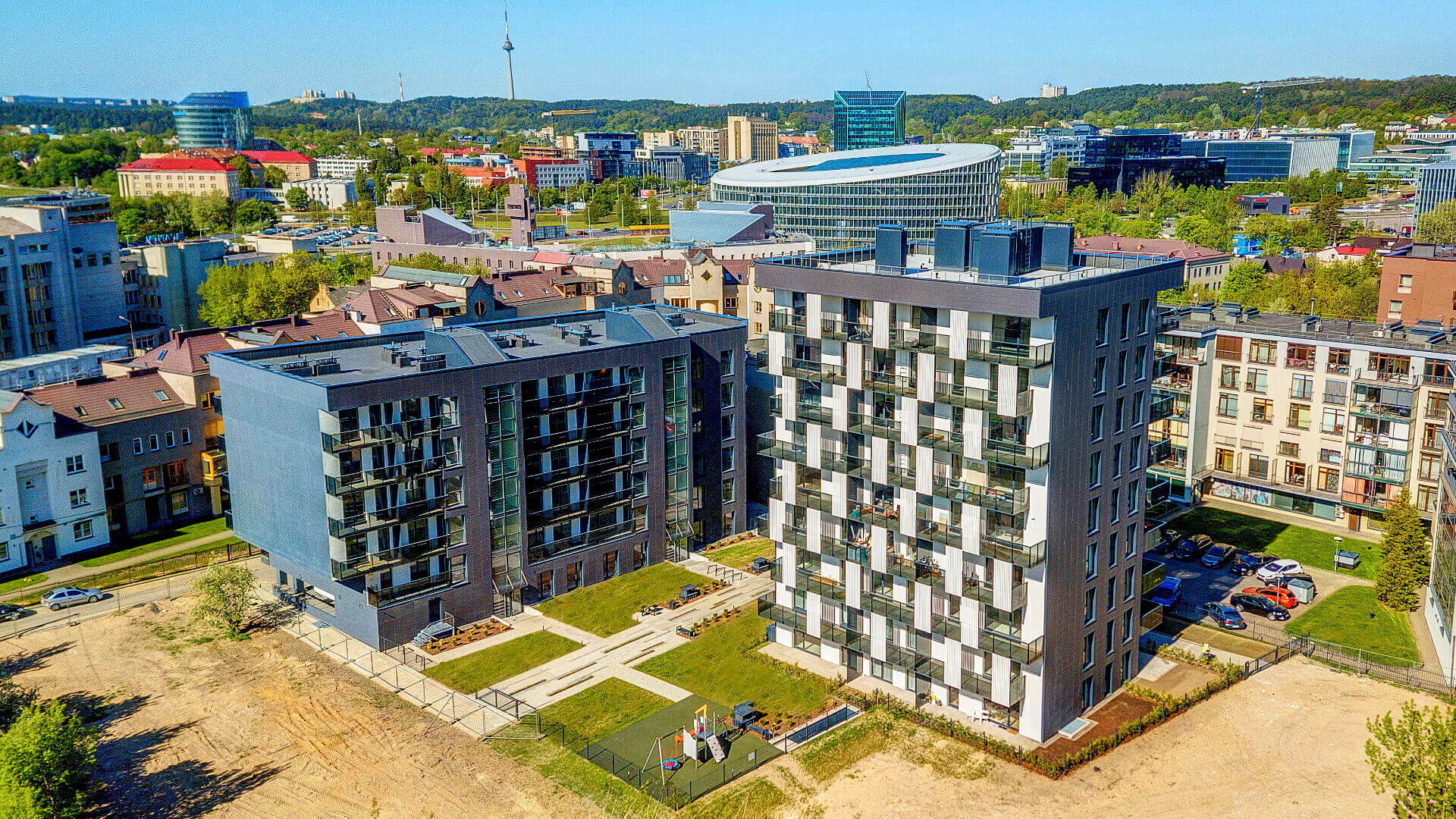 Centro Duetas multi-apartment project in Snipiskes, Vilnius, has been successfully completed. Ober-Haus was behind the concept and successful realisation of the project. The project consists of two six- and nine-storeyed apartment buildings offering 94 apartments and three commercial premises. The total area of the project, development of which started in the early 2017, is 5,650 sqm.
The project was developed in a quiet and green Lvovo Street of the growing and rapidly changing neighbourhood of Snipiskes. Centro Duetas has contributed to the modernising and development of Snipiskes – soft and hard landscaping of the area surrounding the buildings was completed, the yard was fenced and a children's playground was installed. Centro Duetas was one of the first housing projects after a long break in Snipiskes that gave impetus to active development of other projects.
Home buyers at Centro Duetas are mainly young families. The average age of the residents is 32–35 years. About 70% of the apartments in this project were purchased using a mortgage, and about 35% of the apartments were purchased for investment.
"The neighbourhood of Snipiskes is a rapidly growing, modernized area of the city which attracts both real estate developers and private investors. A broad range of modern business centres is being built in this area forming a new city's urban centre with strong labour force willing not just to work, but also to spend their leisure and live in the area. Therefore the property value in this neighbourhood will remain stable in the future, and it will be easy, if necessary, to realise the property," Audrius Šapoka, General Manager of Ober-Haus, said.
Ober-Haus provided consultancy on the project pricing, concept, marketing strategy and its implementation, and the management of the sales process. Project investor – UAB Spaineta, construction manager – UAB Incorpus, and the main construction works – UAB Naresta and UAB Vilniaus Rentinys.