Pandemic did not deter commercial property investors, but made them review investment directions
2021-07-21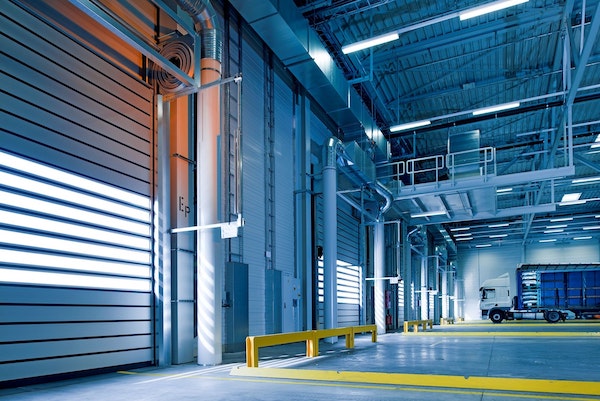 Although in monetary terms the overall indicators for investment transactions in traditional commercial real estate (modern offices, retail and industrial property) in Lithuania in H1 2021 were not impressive, the number of transactions gives optimism.
According to Ober-Haus, acquisitions of the modern commercial property (offices, retail, and industrial buildings and premises of at least EUR 1.5 million in value) in Lithuania stood at EUR 177 million in H1 2021. Investment volumes remained at a similar level as in the previous year, accounting for 51% of the total 2020 investment (EUR 345 million). However, compared to the half year average of the past three years (2018–2020), in H1 2021 investment volume was 12% lower.
"Although the amount of money invested in commercial real estate remained at the same level as in the previous year and was lower only than that in the record 2018–2019, but the number of transactions shows that interest in cash-flow generating commercial properties in Lithuania remains at a high level," Audrius Šapoka, Managing Director of Ober-Haus, said. In H1 2021, 16 transactions were concluded for the acquisition of 20 different objects in various regions of Lithuania. For example, between 2018 and 2020, 18–25 transactions were concluded each year, so the number of transactions clearly signals a strong interest from investors in commercial real estate, even in the face of the pandemic.
According to Šapoka, there is no shortage of money in the market, the greater problem being the lack of real supply. "We notice a kind of tension not only among conservative investors who seek a lower but clear and guaranteed return, but also among investors who tolerate an average or higher risk, who find it difficult to employ the freed capital. It is clear that had the real supply not been short, we would have had far larger volumes of investment transactions both in terms of their number and size," Šapoka noted.
Although in H1 2021, the majority of investments were made in properties in Vilnius, looking historically, the share of investments in other cities of the country increased significantly. According to Ober-Haus, over the past three years the capital city of the country has attracted about 70-80% of the total investment, whereas in H1 2021, it attracted 61% of the total investment with the remaining investment (39%) made in Kaunas, Klaipėda and Panevėžys.
"We notice greater interest from smaller–medium investors for real estate objects not only in Vilnius or Kaunas, but also in other major cities – Klaipėda, Panevėžys, Šiauliai. In particular, there is a strong demand for industrial properties, also for the retail schemes or office buildings with larger and more reliable tenants and longer term rental contracts, which are more difficult to terminate. In terms of the types of transactions in such cities, we can see at least 200–300 basis points lower yields than that compared to the 2018–2019 transactions," Šapoka said.
Half of the money invested in H1 2021 in Lithuania went to the acquisition of retail properties. This sector also saw the largest investment transactions. At the beginning of this year, the French investment company Corum acquired two Depo shopping centres in Vilnius and Klaipėda, and currently manages four DIY type shopping centres of the Latvian chain of building materials and household goods in Lithuania (two shopping centres were purchased in 2019). Investment in these four shopping centres totalled just over EUR 100 million, and this is one of the largest sale-leaseback type continuous transactions in the history of Lithuania. Investors also continued to actively purchase smaller supermarkets with large food chain tenants and other premises suitable for retail trade.
In H1 2021, a large portion (31%) of investment in Lithuania went to the purchase of warehousing and production facilities. In mid-year, the Norwegian capital real estate developer Baltic Sea Properties announced the purchase of the companies that managed a business park in Klaipėda (total area of the buildings almost 24,000 sqm) mostly consisting of warehousing and production facilities. The real estate fund managed by the Estonian investment company Eften Capital purchased three buildings (total area more than 16,000 sqm) on Molėtai Road in Vilnius, mostly occupied by manufacturers. In mid-year, Eften Capital also announced of the acquisition of two more properties with mainly production facilities on Ramygalos Street in Panevėžys for a total of EUR 10 million. In May 2021, the Swedish investment fund East Capital Real Estate acquired a warehouse complex of almost 13,000 sqm on Jankiškių Street in Vilnius. Another smaller building housing a production facility was sold in Klaipėda Free Economic Zone.
The smallest portion of investment went to the office segment in H1 2021. According to Ober-Haus, EUR 34 million or 19% of the total half-yearly investment was spent in this segment. The largest investment transaction was concluded in Vilnius. The Swedish investment company Eastnine acquired the Uniq business centre of the total area of 6,900 sqm currently leased by Danske Bank IT services centre. Three smaller transactions for the acquisition of office buildings were concluded in Vilnius and Kaunas, ranging from EUR 2.5 to EUR 6 million.
According to Šapoka, the results of both the previous and this year show that the current pandemic did not deter investors prepared to invest in commercial real estate. "The pandemic made potential investors be a little more cautious than in the previous years and change their investment strategy," Šapoka pointed out.
Unlike the Lithuanian residential property or land sectors, where record-breaking indicators have been recorded this year, the general mood in the commercial premises sector remains cautiously optimistic. Those investing in commercial objects must take into account the prospects of specific real estate in both the pandemic and post-pandemic period.
"We can see that in 2020–2021, the share of investment in production and warehousing facilities has increased significantly, because such real estate has recently been considered as one of the most promising investments," Šapoka said. After the first wave of COVID-19, fast recovering economies and increasing consumption created demand for production and for warehousing and distribution of products to end users. In the meantime, as the pandemic continues, the overall volume of investment (or part of it) in offices or retail properties may remain slightly lower than it was usual before the pandemic period. The current pandemic imposes strict requirements on retailers and the physical use of offices has decreased, which makes these real estate segments less predictable than before.